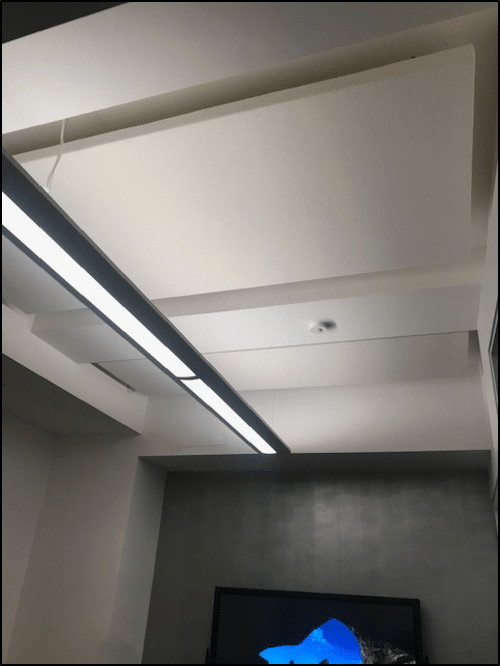 Company:
ReSource Pro
Executive Summary:
Acoustical Solutions provided an effective and unobtrusive acoustical ceiling treatment to provide sound absorption to rectify issues related to office renovations. 
About the Client:
ReSource Pro helps insurance organizations align their operations to their business strategy. Their holistic approach brings together best practices around strategy, process, people, and analytics to supercharge their clients' business performance..
The Challenges:
Each conference room had hard surfaces making it difficult to communicate effectively and efficiently.  The conference rooms had excessive reverberation and the employees were struggling to focus on their work especially during meetings, due to the noise level. Acoustical Solutions determined that Ceiling Treatments to provide sound absorption were the most effective way to solve this problem.
The Solution:
It was obvious that acoustical treatment was necessary. The conference rooms had no space on the walls for treatment. Another option was to install a ceiling treatment our AlphaSorb FR701 Ceiling Cloud Mount Panels.

The AlphaSorb Ceiling Clouds were suspended from the ceiling and reduced the echo and reverberation while blending into the ceiling perfectly. Once the acoustic ceiling clouds were installed, the overall noise level was lowered, and speech intelligibility was improved dramatically.

The AlphaSorb Ceiling Clouds are available in any size up to 4'x8' and you can choose from a wide range of fabric colors.
The Results:
The acoustic ceiling treatment helped lower the noise level in these spaces and increased intelligibility of speech. Prior to the installation of the material, employees had a hard time being understood in the rooms. It was difficult to be heard on the other end of a conference call.  After adding ceiling treatments to the rooms, it lowered the reverb time significantly.  They now have usable conference rooms that sound clear and inviting.
To learn more about how Acoustical Solutions can solve your noise control problems, use our contact form, call one of our Acoustical Sales Consultants at (800) 782-5742, or visit us on the web at acousticalsolutions.com.