Recording Artist Gift Guide
Our top 4 gift ideas for the recording artists, musicians, and audiophiles on your list:
All audiophiles who work or play from home wish for one thing: a more soundproof space. Thrill them (and their neighbors) by gifting Green Glue Soundproofing Compound. Green Glue is a semi-liquid paste that you apply to existing walls with additional drywall to significantly reduce sound transmission. The easiest and most effective way to soundproof finished walls and ceilings, Green Glue has remained the most popular soundproofing compound on the market for ten years. Learn more
An ASI Acoustical Room Kit is the turnkey gift for anyone wanting to create a better sounding room with higher intelligibility. Choose the kit based on the size of the room to receive the perfect square footage of acoustical sound absorbing panels and installation hardware – delivered to your door with only a 2-3 day lead time.
These kits contain everything you need to address common acoustical problems such as primary reflections, flutter echo, standing waves and excessive bass. Room layouts and detailed installation instructions are included for quick and easy installation. Learn more
A staple of the recording and broadcasting industry, Sonex® Acoustical Foam is designed for ultimate high frequency noise control for home and commercial studios. Sonex® comes in a wide variety of colors, finishes, and profiles for every budget, too. Learn more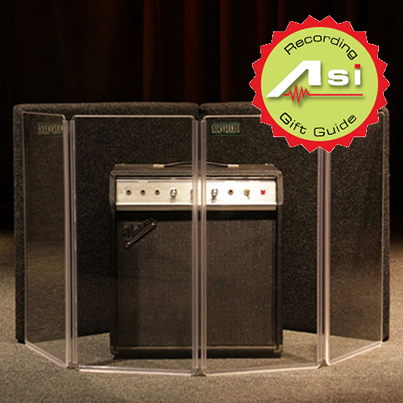 Perfect for the dedicated band member, Clearsonic™ Amp and Drum Enclosures use a combination of reflective and absorptive surfaces to reduce sound intensity during performances and sound bleed between instruments during recording. Learn more