Acoustical Solutions is proud to offer acoustical engineering services.
To request information or a quotation for our services, please contact us or give us a call at 800-782-5742.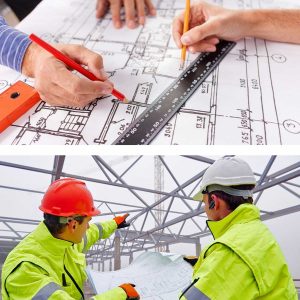 Our acousticians are well educated and trained in the field of acoustics, vibration and noise control engineering. The principal acoustical engineer, Kam Ng, has over 30 years of engineering experience. He is a licensed Professional Engineer registered in the Commonwealth of Virginia and is credentialed as an INCE (International Noise Control Engineering) Board Certified Member.
Our engineering effort focuses on helping businesses solve noise issues found in:
Industrial settings inside manufacturing plant facilities
Consumer or industrial products that require vibration and noise control
Product development
We base our recommendations on actual sound test data and analysis, and we offer our customers the optimal solution to their noise issues from our catalog of products. Every project for an engineered solution includes a written report and offers the client a meeting to discuss the product recommendations and answer any questions.
Our team, based on prior work experience, has unique capabilities in vibration and noise control for industrial applications. Specifically, the industrial applications include aircraft engine noise, piping and valve noise, marine vessel and shipboard noise and machinery noise. Other industrial applications include custom design of acoustical enclosures and barriers as needed for gas turbines, large generators, transformers, grinders, shredders, chillers and other miscellaneous industrial equipment. The noise will usually need to be enclosed or blocked at the source to meet noise reduction requirements. Since most machines will be unique, a custom solution will be designed to meet the specific noise criteria, air flow requirements or access for operation and maintenance of the unit.
Here are examples of the types of projects that we have recently completed:
Multiple Industrial in-plant facility analysis to design noise abatement programs.
Aided an appliance manufacturer in the redesign of a small appliance to reduce the noise produced by that appliance.
Designed an enclosure system to ensure an HVAC system would comply with local noise ordinances.
Turn-key Solutions:
Some customers need a turn-key solution. Here is how it works — Our engineering team will come on site, conduct testing, analyze the data, and provide a written recommendation to solve vibration and noise control problems. The consultant's recommendations may include suggested products that are required to solve the problem. Because Acoustical Solutions is the leading provider of acoustical products and installation services in the US, the customer may request a quote for product and installation. The advantage of a turn-key approach is an efficient, single-sourced coordination of the project from design to product implementation.
Meet our Engineering Team: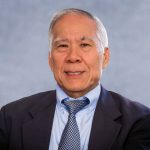 Dr. Kam Ng, PH.D., P.E.
Vice President Engineering – Industrial Noise Control
Education:
Ph.D. in Mechanical Engineering from the University of Rhode Island
Master of Science in Mechanical Engineering from Rensselaer Polytechnic Institute
Bachelor of Engineering from the Cooper Union for the Advancement of Science and Arts
Master of Business Administration from Marymount University
Master of Arts in International Commerce and Policy from George Mason University
License: Registered Professional Engineer in the Commonwealth of Virginia, License: #0402023761
Work Experience:
Acoustical Solutions

July 2018 to Present: Vice President Engineering
Industrial Noise Control – Leads engineering team in industrial vibration and noise control

ECPI University

2016 to 2018: Engineering Faculty
Taught undergraduate courses in Electronics Engineering Technology.

Noise Control Engineering, LLC

2014 to 2016: Director of Business Development and Acoustics Consultant
Provided consulting services in vibration and noise control for marine and shipboard applications.

Louisiana Immersive Technologies Enterprise

2012 to 2014: CEO
Directed virtual reality and immersive technology related to gas and oil industry, health care, education and training.

Office of Naval Research

1991 to 2012: Deputy Director of Research and Program Officer
Directed and managed a wide spectrum of science and technology efforts including acoustics and noise control for submarines, ships and aircraft.

Naval Undersea Warfare Center

1982 to 1991: Mechanical Engineer
Conducted research and development in acoustics and noise control for submarine weapon launcher systems.

ITT Grinnell Corp

1978 to 1982: Project Engineer
Conducted research and development in quiet valve and piping systems.

Pratt & Whitney Aircraft

1973 to 1978: Senior Acoustic Engineer
Conducted research and development in jet exhaust noise relating to aircraft engines.
Publications and Patents:
Over 80 technical papers and 8 patents in jet noise, valve noise, transient acoustics, underwater acoustics, active vibration and noise control, and torpedo noise.
For listings of publications and patents, please visit the following links:
To request information or a quotation for our services, please contact us or give us a call at 800-782-5742.