Site Visits
Acoustical Solutions is proud to offer Site Visit services in order to help your sound and noise control issues.
An experienced Acoustical Survey Consultant will visit your location, take sound level measurements, and identify the acoustical issues at your site (including reverberation analysis if applicable). Here's how to start:
Call us at 1-800-782-5742 or contact us online to discuss your noise control problem with one of our National Sales consultants. If you jointly determine a site survey is required, we will quote services to you and give you the opportunity to place an order.
Within 24 hours of order placement, an Acoustical Site Survey consultant will call or e-mail you to schedule the site visit.
The survey consultant will make travel arrangements and show up at your site at the agreed time.
The survey consultant will survey your location, take sound level measurements, and identify the acoustical issue(s) at your site. He or she may conduct a reverberation time analysis, if applicable.
The survey consultant will complete a site survey form that includes site dimensions and describes any issues associated with the site that might impact the quantity of acoustical material required and/or acoustical material layout.
The National Inside Sales consultant will then provide a quote identifying the quantity and price of the acoustical products and installation services needed to solve your problem.
Note: A product layout, not to scale, simply shows the location of the products on the wall or ceiling. We provide a product layouts (design drawings) for an added fee. The design drawing fee is refundable if you place the order for products and installation with Acoustical Solutions.
Site Surveys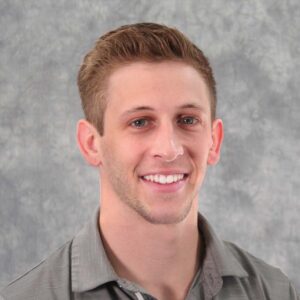 Chad Glenn
Sales Engineer
"Being an acoustical sales engineer allows me to blend my passion for sound with my expertise in physics and engineering, delivering innovative and effective solutions that enhance the acoustic quality of any space. It brings me great satisfaction to see my clients' spaces transform into acoustically optimized environments, improving their overall experience."