Our install teams offer professional installation services for Acoustical Solutions products.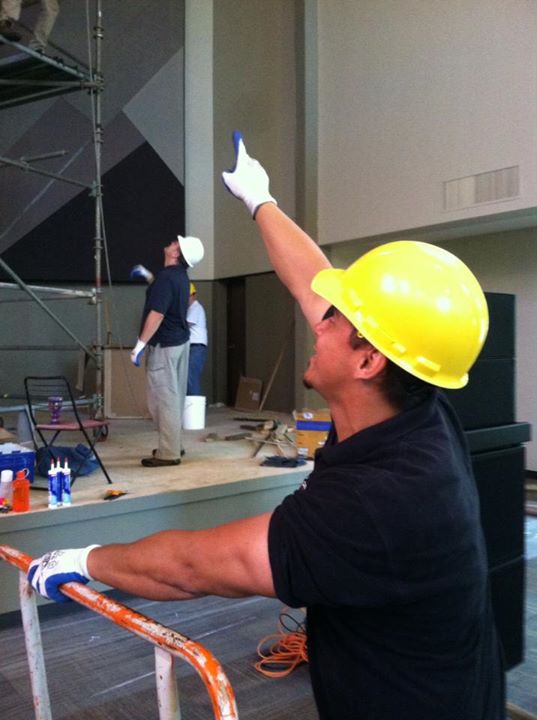 For many customers, the idea of purchasing and installing acoustical products in their home, office, or manufacturing facility may be overwhelming. While we have excellent installation instructions and install videos available on our website, the fact is that it takes time, manpower, and skill to install acoustical products correctly and safely.
That is where the Acoustical Solutions installation team can help. Our install team members are professionals who install our acoustical products every day. They know what to do and how to do it because they have been through extensive training, including many hours of job site safety training. You can be assured that the products you purchased to solve your sound issue will work as intended.
Rather than trying to install the products yourself, give us a call 800.782.5742, contact us using our online form or talk to your acoustical sales consultant. We will assess your job and give you a formal quote to do the installation work in a turn-key manner.
Here some FAQ's that might help you make the decision
Q. What products do you install?
A. We currently offer installation services exclusively for all products purchased through Acoustical Solutions.
Q. Do you provide installation services nationwide?
A. We certainly do. Acoustical Solutions can provide installation services for your project anywhere in the United States.
Q. How large of job does it have to be?
A. No job is too small. We are happy to give you a quote for any size job – big or small.
Q. Do I need to provide anything for your team to do the install at my location?
A. No, we bring everything needed to do the install quickly and safely. Your location should be free of debris and should be ready for the install team to get to work. We do need someone to meet our team at the location and guide them to the correct location.
Q. How do I get a quote to have my products installed?
A. Ask your Acoustical Solutions sales consultant at the time you are discussing your project and he or she is preparing a product quote to solve your sound issue.