PrivacyShield® Window Seal Kit
Product Description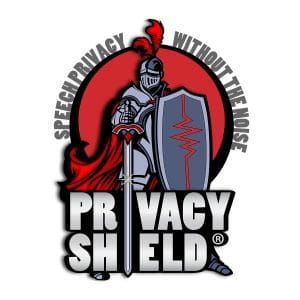 Our PrivacyShield® Window Seal Kit is the perfect solution to provide a thermal and acoustic sound seal to existing windows. This acoustical window insert specifically focuses on sound abatement across all frequency levels with exceptional performance while maintaining its discreet look and superior thermal properties. The PrivacyShield® Window Seal boasts up to 80% sound reduction with an STC rating as high as 49. This rivals or exceeds the performance of other competitive products at a significantly reduced cost.
The PrivacyShield® Window Seal Kit is an ideal choice for residential, commercial, or any application requiring sound and noise control. Whether you live on a busy street, near an airplane flight path, or wish to maintain the comfort level of your hotel guests, the PrivacyShield® Window Seal Kit window insert will perform extremely well, regardless of the application. Soundproofing your windows has never been easier. In addition to reducing exterior noise, these acoustic window seals also provide thermal insulation, saving money on heating and cooling.
The seal mounts on the interior side of the window. Since the seal is installed using a magnetic mount, the PrivacyShield® window insert easily removes in seconds. This allows for access to the primary window for cleaning or maintenance. The acoustic seal is just as easily re-applied to protect you from irritating and excessive decibel levels. The window seal frames are available in white and brown. Other custom options include acrylic glazing and custom shapes.
To request a quotation please download and fill out the Quotation Request Form.
Features
Exterior Grade PVC impact resistant frame
Maximum performance
Lightweight, yet heavy duty and removable
Excellent thermal insulation value
Reduces noise infiltration
Reduces heating and cooling costs
Technical Information for PrivacyShield® Window Seal Kit
Size: up to 5′ x 10′, custom as required
Construction: 1/4″ acrylic pane set within a 3/4″ wide x 1″ deep exterior grade, impact-resistant PVC extruded frame with magnetic weather stripping bellows
Frame Color: White, Brown
Mounting Options: Window seals magnetically attach to the metal channels that are installed to the window structure.

Mount:

Surface Mount: Mounts to the face of the window casing trim
In Jamb Mount: Mounts in the space between the interior jambs

Attachment: Standard Angle, Inverted Angle, Flat Metal
Optional Sill Trim Pad: Provides a grab handle that rests on the sill pad. This replaces the metal attachment angle on the bottom edge. The handle is removable.

Pad In: Typical for in-jamb mounts. Handle faces into the room. Extends 1/2″ beyond the window insert's magnetic vertical molding.
Pad Out: Handle faces towards the exterior. Used if Pad In mounting will extend beyond the sill depth, compromising the seal.

Custom Options:

Acrylic Glazing: Privacy, abrasion resistance and museum quality UV filtering
Custom Shapes: Half round, elliptical, segment, quarter round, full round, radius top, triangles, trapezoid, pentagon, octagon

Window Compatibility: Single Hung, Double Hung, Horizontal Slider, Picture, Radius, Casement, Awning, Bow or Bay, Skylight
Weight: Approximately 2.5 pounds per a square foot
Installation: Please refer to the installation guide in the documents tab.
PrivacyShield® Window Seal Kit
Sound Transmission Loss
Window Type
STC


Double Hung

No seal
24
With PrivacyShield®
Window Seal
37


Triple Casement

No seal
27
With PrivacyShield®
Window Seal
44


Fixed

No seal
33
With PrivacyShield®
Window Seal
51

WARNING: This product can expose you to chemicals including Ethyl acrylate known to the State of California to cause cancer. For more information go to www.P65Warnings.ca.gov.
Customer Reviews