We read an article recently about noisy restaurants and it got us thinking.  What first sparked our reflection was this passage:
" … many restaurateurs often fail to consult with acoustical experts during the design process because of the cost … "
When we read this we immediately switched over to our Facebook window and shared with the world (or at least those in the world who are friends with us on Facebook) that we will speak with anyone via telephone, telegraph or email about their acoustical projects … FOR FREE!!
So please, ask away.  That's why we're here!
After we bragged a bit on Facebook we started to ask ourselves, "What else doesn't the world know about Acoustical Solutions?"  Here is some of what we came up with …
We have a guarantee, The Ultimate Guarantee.
It's simple: You will be happy with the products and service we deliver, or we will make it right!
Our commitment to you, our valued customer, is that we will deliver the best solutions, the best prices and the best customer service in our industry.
Solution, Price and Customer Service is our mantra.
Find a better solution, we will match it.
Find a better price, we'll beat it.
Find better customer service, we'll fix it.
Acoustical Solutions is Worldwide
We're located in Richmond, VA, but sell acoustical products to customers worldwide.

We Also Install
If you're in the right corner of the world, not only will we sell you top-quality noise control solutions, we'll install them too.  Below are photos and links to some projects we've installed.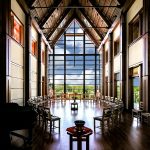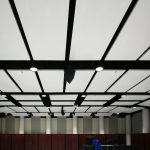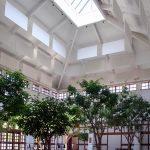 We're Experienced
Acoustical Solutions has been in business for more than 28 years, but our sales staff and president have more than 154 years of combined experience in the acoustics industry.