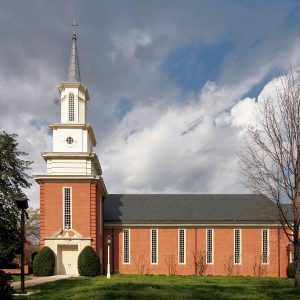 DALLAS, TX (October 1, 2013) WFX, the largest showcase of church-related products and services in America, is in its eleventh year and taking place at the Dallas Convention Center October 2nd to the 4th. As the industry leader in worship facility noise control and soundproofing, Acoustical Solutions will be present at booth 319 to speak with attendees about how to best address the issue of poor acoustics within their sanctuaries and gathering places. "We have clients from all over the world", says Gary Hudson, National Sales Manager at Acoustical Solutions' Richmond office, "but churches and worship facilities are a group that we hear from consistently – and every year we do more and more work for them."
The number of very large worship facilities is growing, with some congregations exceeding ten or even twenty thousand. This shift is making it more difficult than ever to ensure everyone in the crowd is hearing the message clearly.
"It used to be that you were in a small sanctuary, with a few hundred people, and the church leader oftentimes didn't even use a microphone," says Gary Hudson, "today you have expansive halls and sanctuaries the size of stadiums, complicated audio/video installations, and ceiling shapes that can make all this sound amplification reverberate and become unintelligible to church members." Hudson will be available to speak to expo attendees one on one, making recommendations for acoustical treatment based on their facility's architectural qualities and noise issues.
New Product
Acoustical Solutions is introducing a new acoustical treatment for worship facilities at WFX called PolyPhon™. PolyPhon™ is a fiberglass-free acoustical panel made in the United States that promotes a healthy environment by being hypoallergenic, Class A fire rated, adhesive free, and is also recycled and recyclable.