---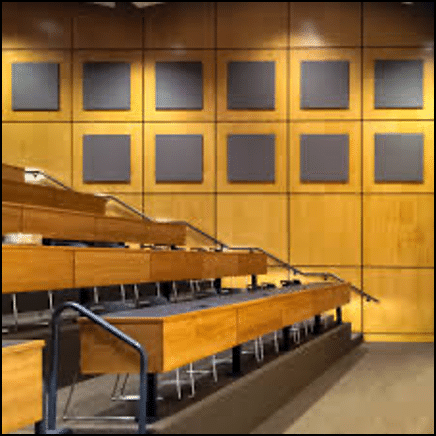 Introduction
If you have a space in your office, meeting room, conference room, classroom etc where the noise level is unbearable and difficult to hold a conversation or a proper meeting.  Acoustic Sound Absorbing Panels will do the job to eliminate those problems.
What are Acoustic Sound Absorbing Panel?
Acoustic Sound Absorbing Panels are wrapped in fabric and used for sound reduction and reverberation control.  The panels are available in a wide variety of sizes, thickness and colors.  The panels are elegant aesthetic, reduces echo and improves speech intelligibility. The panels can be used in Houses of Worship, Teleconferencing and Videoconferencing Rooms.  Broadcast and Recording Studios, Multi-Purpose Rooms, Home Theaters and Auditoriums.  We use Guilford of Maine Fabrics.  Other Fabrics are available as specified.  You can mount them on the Walls or Ceiling.   Mounting options for walls are the Impalings, Zclips and Rotofast Snap On Anchors.  For the Ceiling application you will need to use the Rotofast Snap On Anchors.
Why are Acoustic Sound Absorbing Panels Important?
They are very important because the panels improved the Reverberation and helps to reduce the overall noise level in any space. They will help improve speech clarity and will allow you to communicate more effectively.  They will give a space a great look and will meet your Acoustic goals. Whether the room is a sanctuary, fellowship hall or gymnasium, Acoustical Solutions has the expertise and products to meet your soundproofing needs within your budget.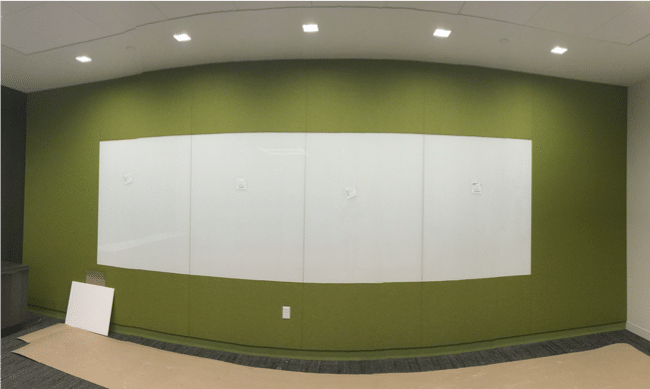 To learn more about how Acoustical Solutions can solve your noise control problems, use our contact form, call one of our Acoustical Sales Consultants at (800) 782-5742, or visit us on the web at acousticalsolutions.com.